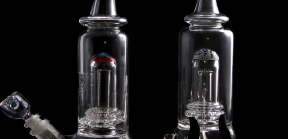 Non-Toxic
We believe our Kleen Soaker to be the most effective soaker glass pipe cleaner on the market. Our cleaner was developed as a soaker for today's more intricate and multi-chamber pipes. Kleen works very effectively on tar, oil, grease, grime, smoke film, fingerprints, and water spots.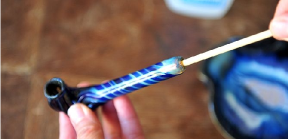 No Scrubbing
Check out out before and after gallery!
We love seeing our cleaner in action! Please send us before and after shots of Kleen cleaning your pieces. Here are some examples of well how our product works.